Interior Remodeling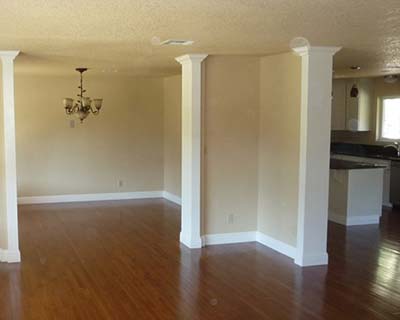 Remodeling homes is our business here at Bristol Construction. For years, we have been offering top-quality services that focus on improving the functionality, safety, and aesthetics of our clients' homes. We have countless completed projects in the State, particularly in Sacramento, Folsom, Carmichael, Eldorado Hills, Rancho Cordova, and Orangeville, and nearby cities. So if you are looking for an experienced and highly skilled home improvement contractor, we are your best pick among the many California companies that also offer similar services.
Our staff is always ready to answer your queries and concerns, so please call us right now at (916) 798-4827. We also encourage you to visit us so we can show you our complete portfolio of completed interior remodeling (http://www.dbristolconstruction.com/interior-remodeling.php) projects. We are confident that you will not hesitate to hire us when you see our finished works.
Remodeling Experts in Ohio
When you hire Bristol Construction, you are assured of outstanding services from our professional and experienced crews. They will ensure excellent workmanship regardless of the complexity or simplicity of the job at hand. Moreover, it is our goal to always exceed the expectations of our clients. We do this by working meticulously on each task and following proven remodeling methods and techniques. We have worked on numerous home improvement projects like kitchen remodeling (http://www.dbristolconstruction.com/kitchen-remodeling.php) before, so we have the knowledge and skills to perform all kinds of tasks that you may require.
Worry-free Remodeling Projects at Affordable Prices
Our ability to handle remodeling projects smoothly and complete resources are just some of the reasons why we are getting the approval of many California residents. We can work on every task without causing major disruptions on your daily activities. Our crews follow systematic procedures to ensure smooth workflow and finish the tasks on schedule.
In addition, we use only premium materials and supplies for all our home remodeling (http://www.dbristolconstruction.com/home-remodeling.php) projects. Quality is our top priority, so we never use substandard products or scrimp on the use of materials and supplies just to save some dollars. For example, if the design plan involves the use of Belgard pavers or other premium products, we never replace them with inferior brands.
Meanwhile, our company can handle projects that involve remodeling of any of these areas:
bathrooms and kitchens
garage and basement areas
bedroom and guest rooms
roofs and floors
walls, ceilings, and attics
patios and decks
fire features
outdoor living areas
The best thing about our offered services is that they are priced competitively. Our home remodeling service is considered by many as client friendly and will not cause too much burden on our clients' budget. Dial (916) 798-4827 to get a free cost estimate.
"MORE ARTICLES"
Bathroom Remodeling
Kitchen Remodeling