Bathroom Remodeling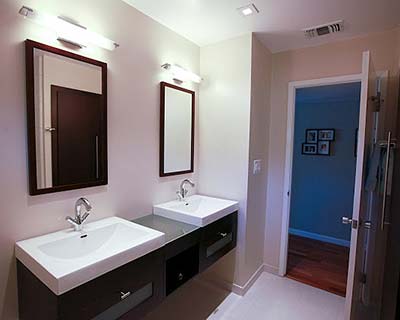 If you need to have your bathroom remodeled to make it more spacious, attractive, or safer, you won't have to look elsewhere just to find the right contractor. When it comes to bathroom remodeling projects, the best contractor to hire is Bristol Construction. Our company has the required experience to tackle all kinds of home improvement tasks and remodeling projects. With us, clients like you can expect work done as efficiently as possible with little or no disruption in your daily activities.
We have served numerous residents of Sacramento, Folsom, Carmichael, Eldorado Hills, Rancho Cordova, and Orangeville, CA, and we continue to build our client list with each successful project that we handle. We urge you to get our bathroom remodeling services soon, and let us prove to you why we are among the state's fast emerging home improvement companies.
Bathroom Remodeling Ideas to Consider
There are some great bathroom remodeling ideas that our clients may consider for their own bathrooms. These ideas can be adapted to any remodeling job, depending on the desires of the client. Here are some of the best remodeling techniques that you may consider to improve the beauty, functionality, and safety of your baths:
Jacuzzi. While it may cost quite a bit higher than other bathroom fixtures, a Jacuzzi can be the perfect add-on to make every bathroom trip relaxing. Its therapeutic effect is ideal for those who usually come home with sore muscles and tired body.


Custom cabinetry. You definitely need to have a spot to place your towels, toiletries, and other bathroom essentials. Let us make this a breeze by installing custom-made cabinets that will help keep your bathroom organized and attractive.


Mood lighting and piped-in music. The overall look and even sound of a bathroom contribute to its appeal and functionality. Allow us to make your bath a relaxing nook by installing custom lighting and piped-in music that will help soothe your spirit after a long day at work or play.


Handrails and slip-proof flooring. If you have seniors, small kids, or a person with disability in your household, it's vital to make your bathroom safe for everyone. Let our skilled crews install handrails in the bathroom and change the floor using slip-proof tiles to prevent accidents.
Bathroom Remodeling Done Right
We use only premium quality materials and fixtures to ensure that the remodeled bathroom will be more visually appealing, safe, and functional. We also guarantee that you will have a better bathroom without spending more than what you intended to. Our services are offered at competitive rates, so clients can avail them without worrying about their budget. Please call us at (916) 798-4827 for your bathroom remodeling concerns.
"MORE ARTICLES"
Kitchen Remodeling
Interior Remodeling